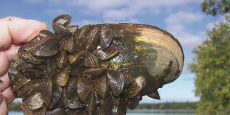 In October 2016, an alert property owner found two zebra mussels on the southern shore of Big McKenzie Lake which straddles the Burnett-Washburn County line.  The Wisconsin DNR's follow-up inspections found one more at the same location and six at the northeast corner of the lake.  Also in October, a single zebra mussel was found in Polk County's Deer Lake.
An Open House About Zebra Mussels will be held May 18 4:00-8:00pm with Q & A 7:00-8:00 at the Spooner Agricultural Research Station, W6646 Hwy. 70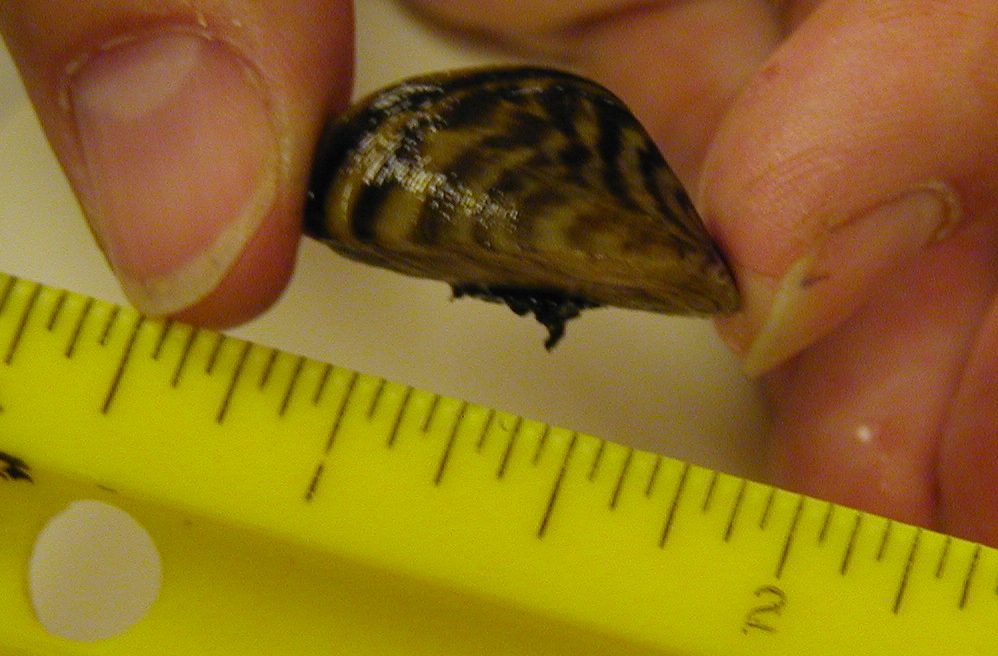 These are the first zebra mussels found in the twelve northwestern counties of Wisconsin, but they have been spreading into the eastern U.S. and Canada since they arrived in the Great Lakes in the ballast water of ships in 1988.  Click here to see a visual depiction of their rapid progression.
---
---